Leader of the HOAXERS Goes Before Judge and LOSES!
TODAY'S LOSS, INCLUDING FEES TO HALBIG'S OWN ATTORNEYS IN CALIFORNIA AND FLORIDA IS ESTIMATED TO BE AROUND $30,000!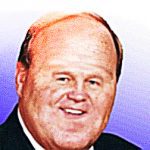 Sandy Hook Facts is based in California and California leads the nation in protecting free speech with anti-SLAPP laws. When Wolfgang Halbig attempted to infringe on Sandy Hook Facts' free speech, he was defeated in court. Wolfgang Halbig owes Sandy Hook Facts about $25,000 for his failed attempt. Wolfgang Halbig raised tens of thousands of donor dollars promising to sue various government entities related to the Sandy Hook tragedy; however, when the time came to produce something substantive, Halbig's ego took control he filed suit against small blogs that "dared" to discuss him in a less than favorable light; he sued bloggers for their blog posts and for parody photos. He sued bloggers that hurt his feelings. His lawsuit in fact claims "hurt feelings" in pleading.
A moment of real satisfaction was had, early in the hearing, when Halbig's attorney meekly requested a little scratch for himself, "I'm not awarding you anything." the Judge reportedly responded, shutting down Halbig's side right on the spot. Halbig must (obviously) pay his own attorney fees.
Today's loss, including fees to Halbig's own attorneys in California and Florida, is estimated to be around $30,000!