Hell-istic Online Doctor, Self-Published Author SCAMS Another Community
BOOK WRITER/YOUTUBER LINKED TO SEVERAL PSEUDONYMS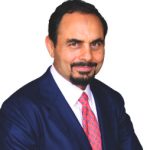 The online Hoaxer communites are collectively shaking their heads once again, deflated, defeated and betrayed by another YouTuber who promotes himself as being in the medical field. Why Cassim K. Igram had intentionally misled so many is unclear. And now Ingram's name has been added to the list of Hoaxers… a few names, actually.
For those outside the "Truth" Community, spreading disinformation is the best way to harm any movement, never mind movements built on lies. Doing this under multiple accounts is dangerous, as unpopular opinions will appear to be gaining traction. Sock puppet accounts are great for backing up unpopular opinions and Ingram has quite a few accounts socking for him. That's right. But just how many accounts the "good" doctor has remains a mystery. The names appearing on websites, books, online articles, etc. endorsing very different causes are all one in the same and all can be traced back to Ingram.

Dr. Cass Ingram promotes herbal medicinal remedies. Another personality of Ingram's, Kaasem Khaleel, has written books and hosted radio shows that blame the U.S. or Israeli governments for many modern-day tragedies, everything from the 9/11 terrorist acts to the 2013 Boston Marathon bombings. The website nodisinfo.com is registered to Khaleel, who sometimes goes by "Dr. K." – the "K" coming from Ingram's middle name. Cass Ingram will also mis-spell the last name as "IGRAM" to avoid unfavorable search engine results.
Dr. Cassim Ingram goes by the following:
Cass Ingram
Cass Igram
DRKResearch
*PC Geek
Kaseem Khaleel
**

Anonpyrates

(attached to the hacktivist sect)

NoDisinfo
(aliases confirmed & originally published in the The Chicago Tribune)
*confirmed by independent investigation
**it is not known whether Ingram is a primary user, or one of many

Respondent voluntarily elects to permanently and irrevocably place his Illinois Physician and Surgeon license on inactive status.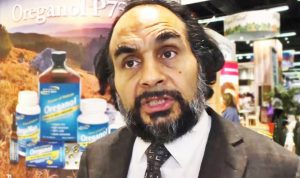 Ingram is an osteopath by training but lost his Illinois medical license in 1999 for "unprofessional, unethical and dishonorable conduct." Cass Ingram attempted to charge a woman thousands of dollars for nutritional supplements without her approval. This story was confirmed by the Iowa Board of Medical Examiners. The Iowa Board of Medical Examiners reprimanded Ingram for failing to notify the board that he had run afoul of Illinois law.
Ingram has written numerous books on purported herbal remedies and nutrition, which are tied to products sold by North American Herb & Spice Co. LLC, a company that was sued by the Federal Trade Commission for allegedly making bogus claims concerning oregano oil. Numerous books based on very little. In fact, what better way to back yourself up on YouTube?
"Dr. Cass Ingram, author of many books says…"
Seems legit.
LINKS
MORE LINKS & REFERENCES