Hanna the Internet STALKER Seeks Out Mentally UNSTABLE Men Online and Messes with Them for the LULZ
TWITTER ACCOUNT @POISONIVYLUL HAS BEEN TERMINATED FOR ABUSING THE TERMS OF SERVICE – ANOTHER JENNIFER MORRELL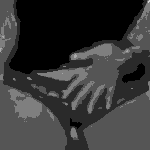 Only a few short days ago, PoisonIvyLul from New Zealand burst onto the Internet scene and took many people by surprise. This was not some "dude" living in his parent's basement! PoisonIvyLul is Hanna – a real woman living with some real issues. But how can a young woman behave in such a way as Hanna does and get off scot-free?
Actually, she hasn't. PoisonIvyLul is experiencing a massive backlash for the humiliating acts she has made her loyal subjects perform – and not only from the Runescape Gaming Community. Hanna is a GLOBAL INTERNET SENSATION that has struck a chord with people everywhere.


People are pissed! Hanna's fame will be the fame of shame as many more victims have come forward and speak up about her. It has been reported by numerous news sources that Hanna seeks out only mentally unstable men online for targets. Her boyfriends have never had serious girlfriends in the past and these guys are REALLY itching for her attention, willing to do whatever it takes to keep Hanna in their lives.
They start off innocent enough…
At first, Hanna seems harmless. She requests the gamers online to take a picture of themselves and to include her name somewhere in the photo. A couple of fellas professed their love with a selfie, holding a piece of paper with her name written on it.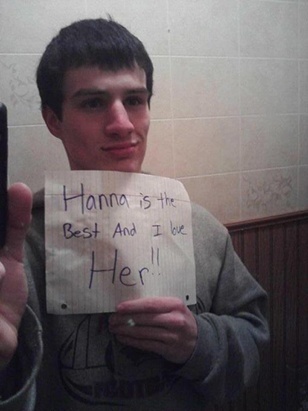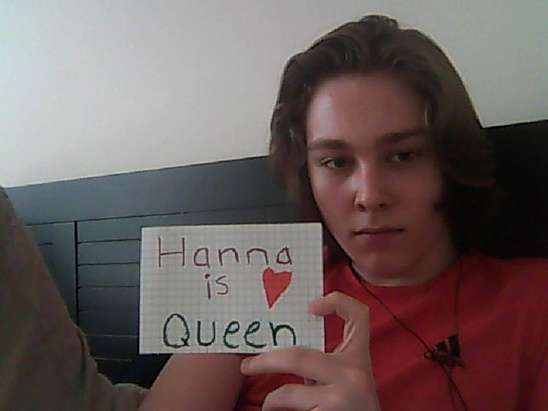 Hanna (PoisonIvyLul) requests the guys to write her name on their foreheads…

Okay, forget the Ice Bucket Challenge. Here's where the Ice-Queen's "Sucker Challenge" becomes sad. What we are seeing written on foreheads has a few lonely steps:
Grab pen
Locate mirror
Write backwards
Take photo
Upload picture
Wait for approval from Hanna, PoisonIvyLul
Receive smile
Get laughed at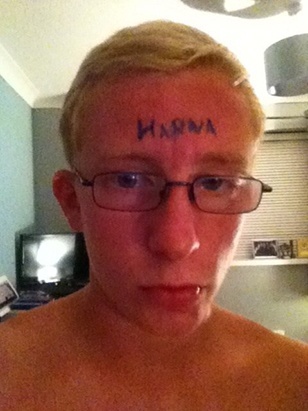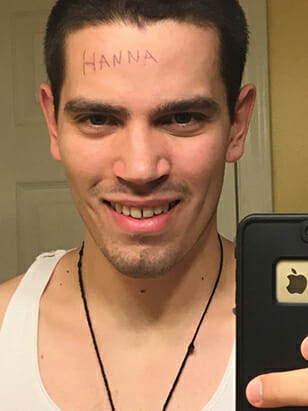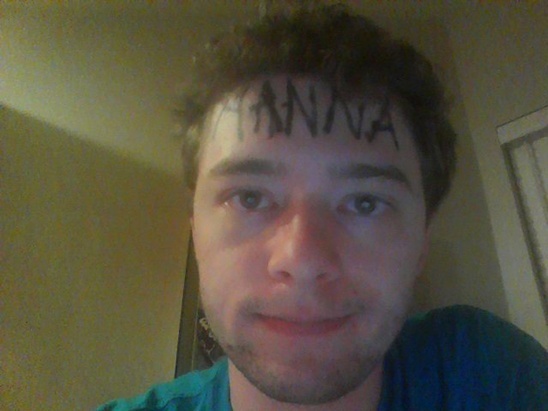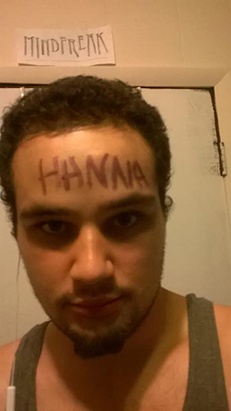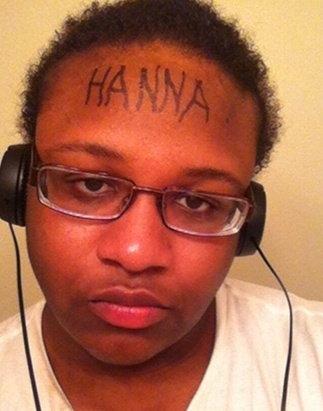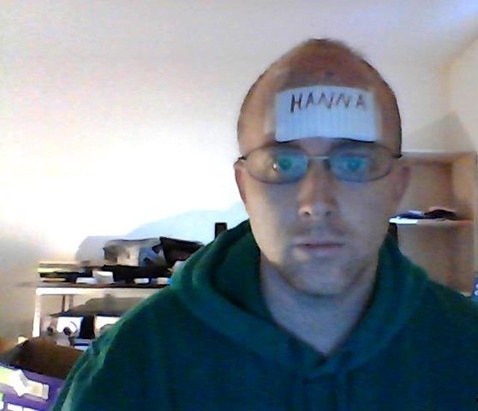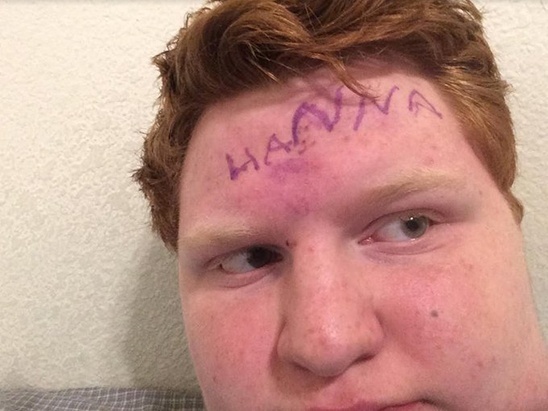 The little Kiwi was having herself a pretty good time making fun of all these socially awkward misfits. PoisonIvyLul loves it. She can't help herself when she is on a computer and all this attention comes in. It's perfectly fine with Hanna.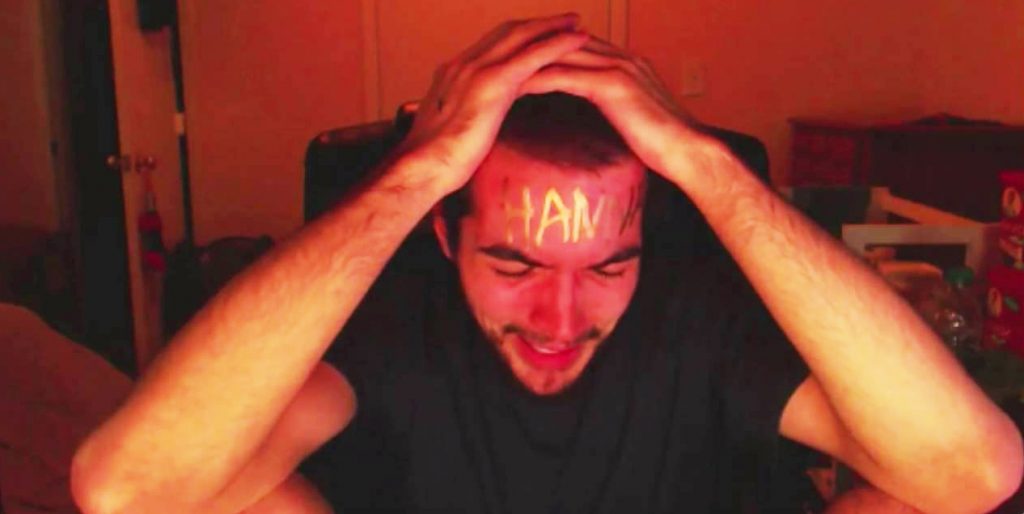 Some guys took the bait while others took this to another level…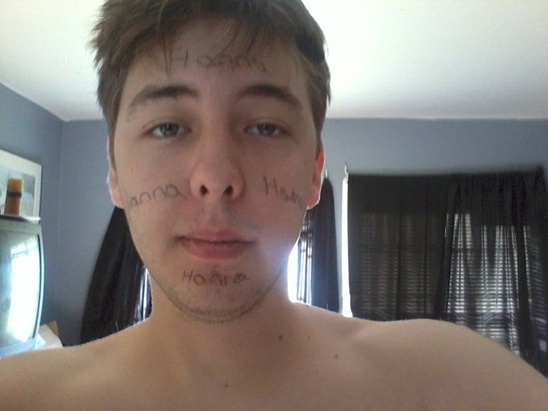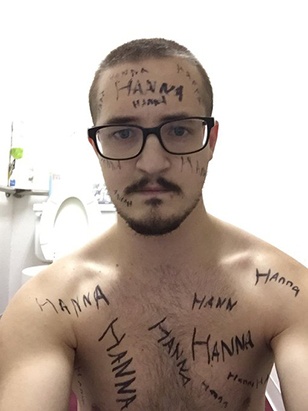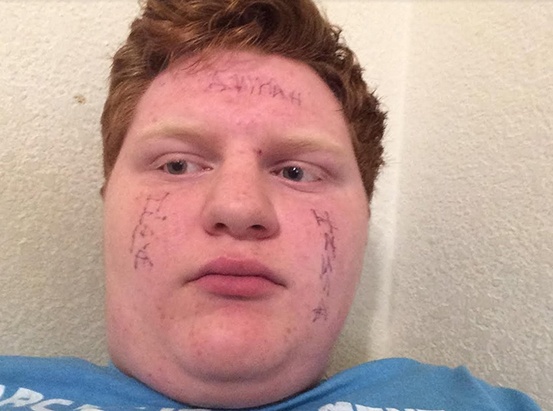 Oh, sweet! The above guy came back for seconds and decided to get a little cheeky for his next go-around! And it kind of looks like he used a ball-point pen.
Oh my goodness.
PoisonIvyLul did NOT discourage this type of behavior. She encouraged it…
One young gentleman took it a step further and did not use a pen or magic marker. Ouch.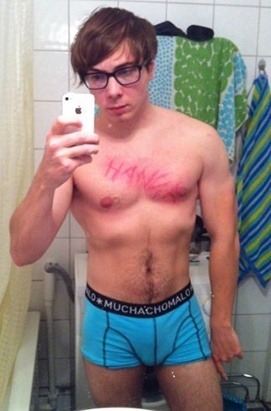 And then there's this guy…
YouWish_89 takes the prize.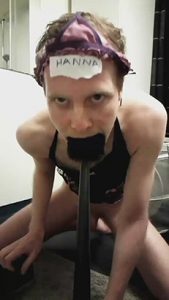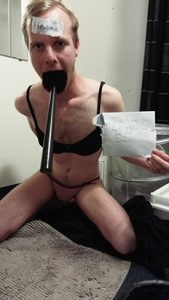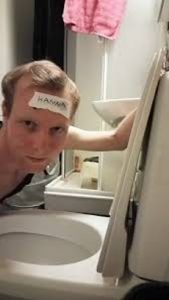 YouWish_89 came back to bite PoisonIvyLul in the butt. He's a character who loves humiliation and degrading himself. Hanna couldn't shake him and this only made her current boyfriend of eight months, Stewart, amp up his game. After YouWish_89 dunked his head inside a toilet, Stewart was quick to copy the unselfish act of love by doing the same…

Nice one, Stew. That's gonna be a forever one. Lulz or no lulz, it's just sad. Hey, who knows? It may work out for the young couple. PoisonIvy is now making claims that she is a dominatrix and Stewart is her… sub? Is this the kind of relationship Stewart honestly sees himself in? So then, all of the nonsense was a big joke to get attention? Stewart's going with it as well? Hm.
Then riddle me this, RuneScapers: Why is Stewart's fantasy…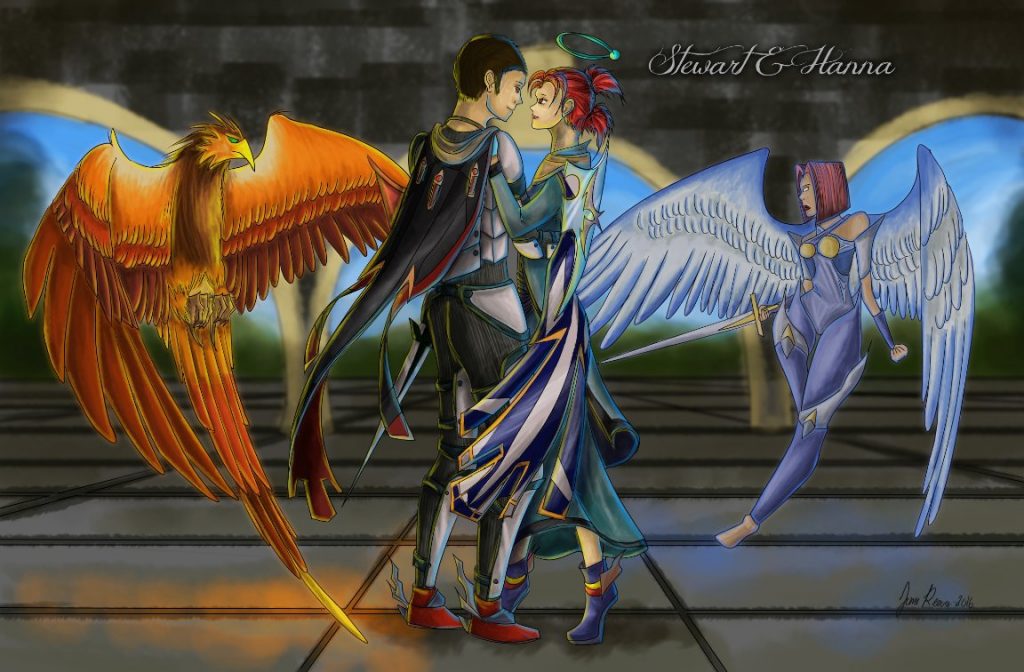 …so different than his reality?
Presently…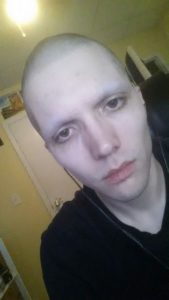 Even MarsRPG had something to say…
The PoisonIvy/Stewart story seems awfully familiar…

Feels like another Jenny Girl type-thing, TBH.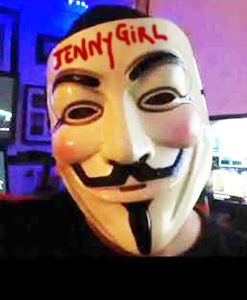 lulz.