Jury found termination of college professor was not motivated by his controversial blog where Louis Frank Leo's client denies anyone was killed at Sandy Hook Elementary School.
On January 8th, 2016, James Tracy was fired from Florida Atlantic University. Florida Atlantic University's (FAU) ex-professor claimed the termination was because of his controversial beliefs. James Tracy believes children did not die from a mass shooter in Newtown, Connecticut. These views were expressed on Tracy's internet blog in December 2012 and continue to this day. In court, Tracy was represented by Louis Frank Leo, IV.
Tracy and lawyers attempted to sue Florida Atlantic University, people affiliated with the public university and the ex-professor's union. Only the claims against FAU's Board of Trustees went to trial.
Defense counsel claimed Tracy (who denied anyone died at Sandy Hook) was fired for refusing to comply with directives. FAU asked Tracy to fill out the required outside activities-conflict of interests form. If FAU wanted to fire Tracy for his writings, this University would have done so after Tracy's initial posts from years prior.
Case: Tracy v. Florida Atlantic University Board of Trustees
Case No.: 9:16-cv-80655-RLR
Plaintiffs attorneys:
Matthew Alan Benzion, Benzion Law Group, Wilton Manors, FL
Steven Michael Blickensderfer and Richard J. Ovelmen, Carlton Fields, Miami, FL
Louis Frank Leo IV and Joel D. Medgebow, Medgebow Law, Coconut Creek, FL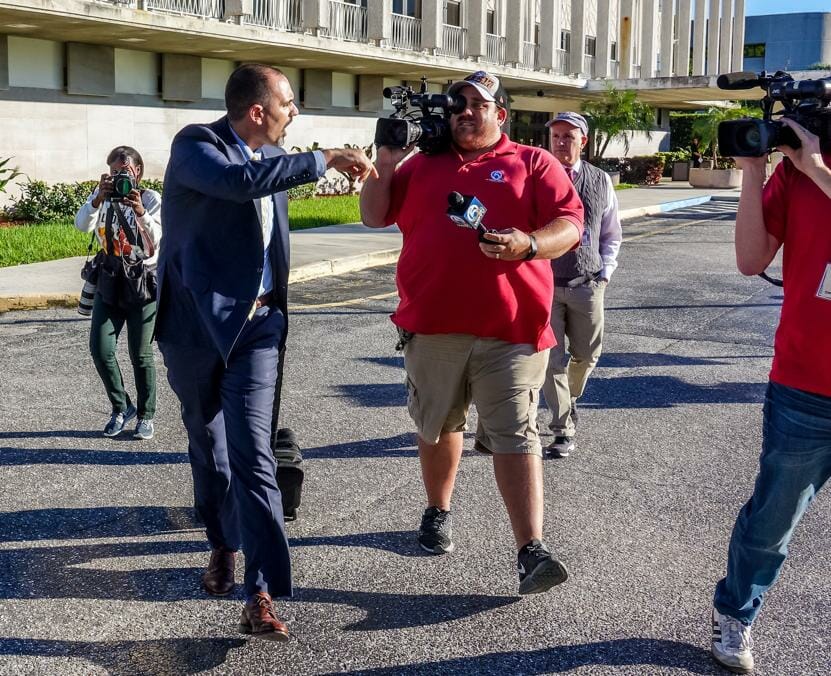 Throwing a Hoaxer tantrum – Louis Leo, IV calling everyone fake news while spewing conspiracy rhetoric.
Louis Leo, IV continues posting malicious and defamatory public statements on various social
media accounts against victims of mass casualty events.
Leo, IV promotes the false rhetoric from an unhinged population of conspiracy theorists that he shockingly identifies with.  The hoaxer collective mission is to promote these false narratives, which purport that the shooting was a government perpetrated a hoax against society in order to promote public support for gun control in America.  They contend that the shooting victims didn't really die, or never really existed and that the families and first responders were "crisis actors" hired by the government to deceive the public by way of a "false flag hoax".
"The only thing in court appearing to be a hoax is James Tracy's hair." – a source at the trial who witnessed the verdict.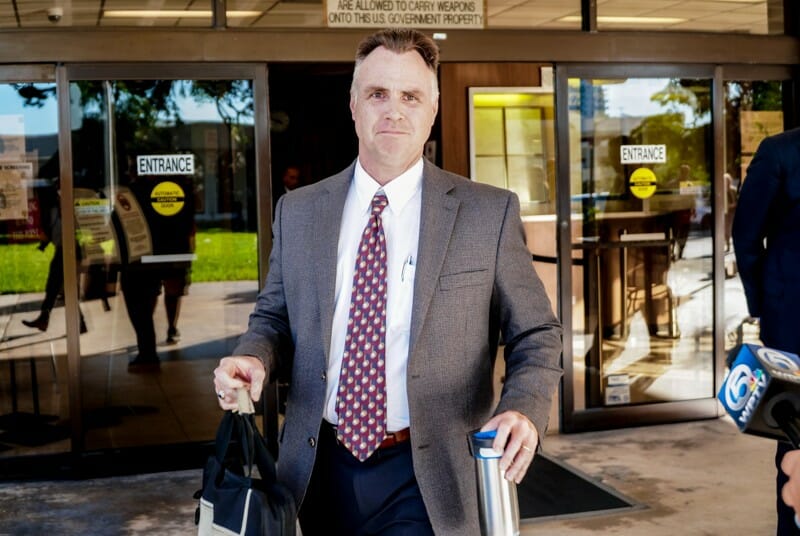 Screencaptures: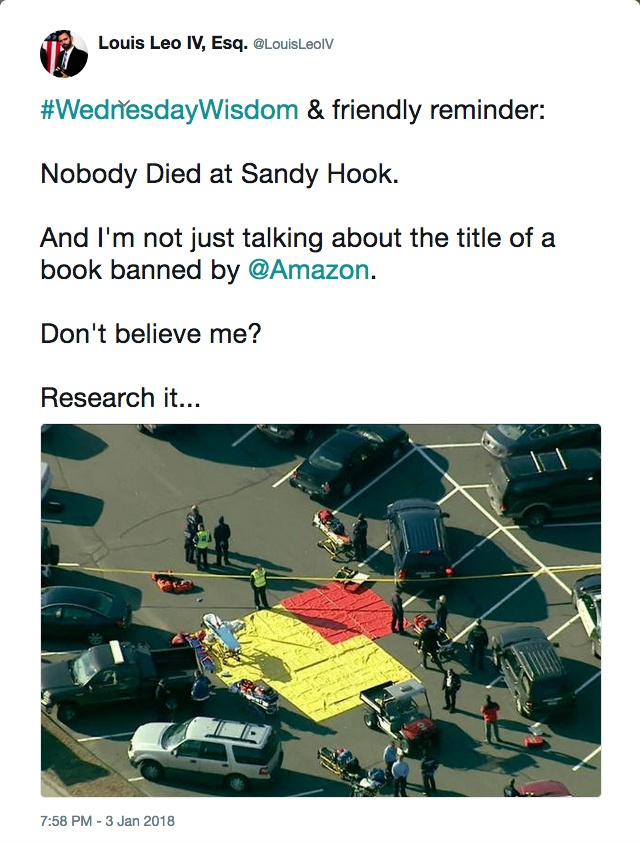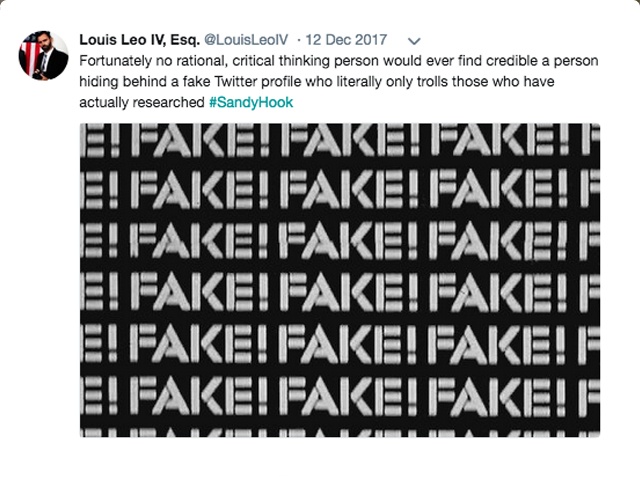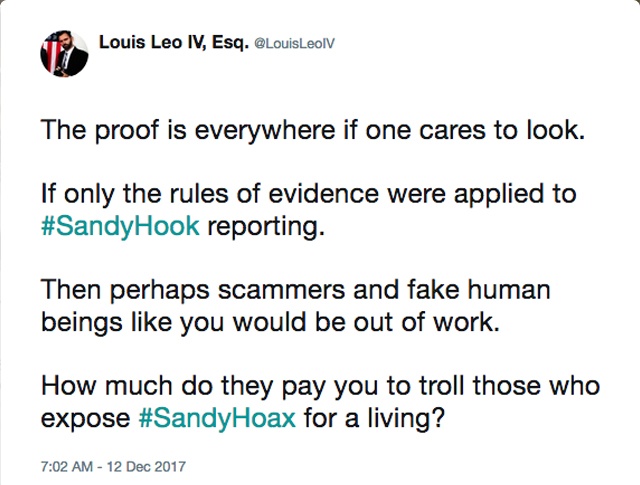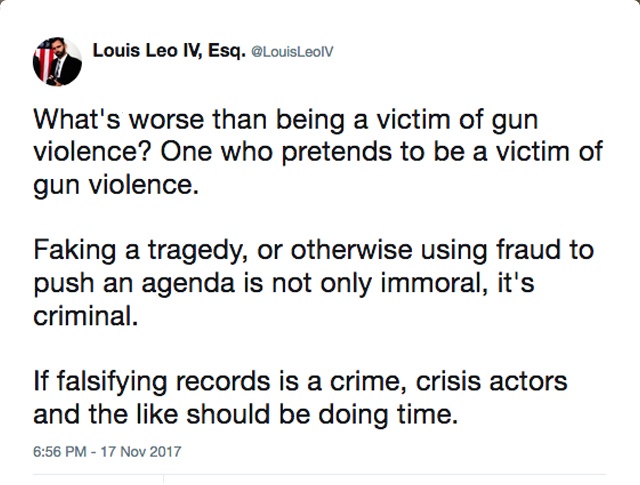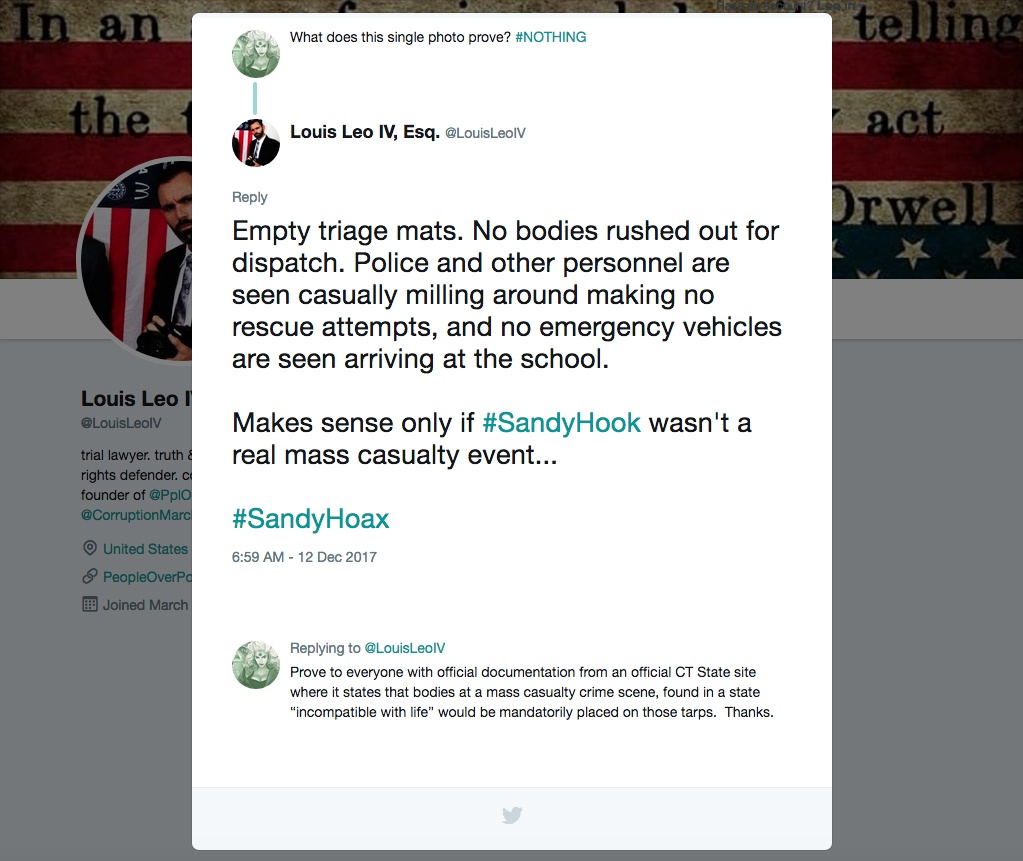 Links: