Activist Decides Heroism is Best Spent BABBLING About Everything Being FAKE
MCGARRY'S HOAXER CAUSES INCLUDE SPREADING LIES ON SANDY HOOK, BOSTON MARATHON AND CAPE COD!
This is just absolute crazy talk, you do not appear to have the slightest clue about operation and use by attorneys of record and the court of the ECF system. It is literally gibberish. And we do not permit ludicrous and patently misleading truther content here. GO ELSEWHERE TO PEDDLE YOUR CONSPIRACY BUNK. This is your last warning.
And then there's this…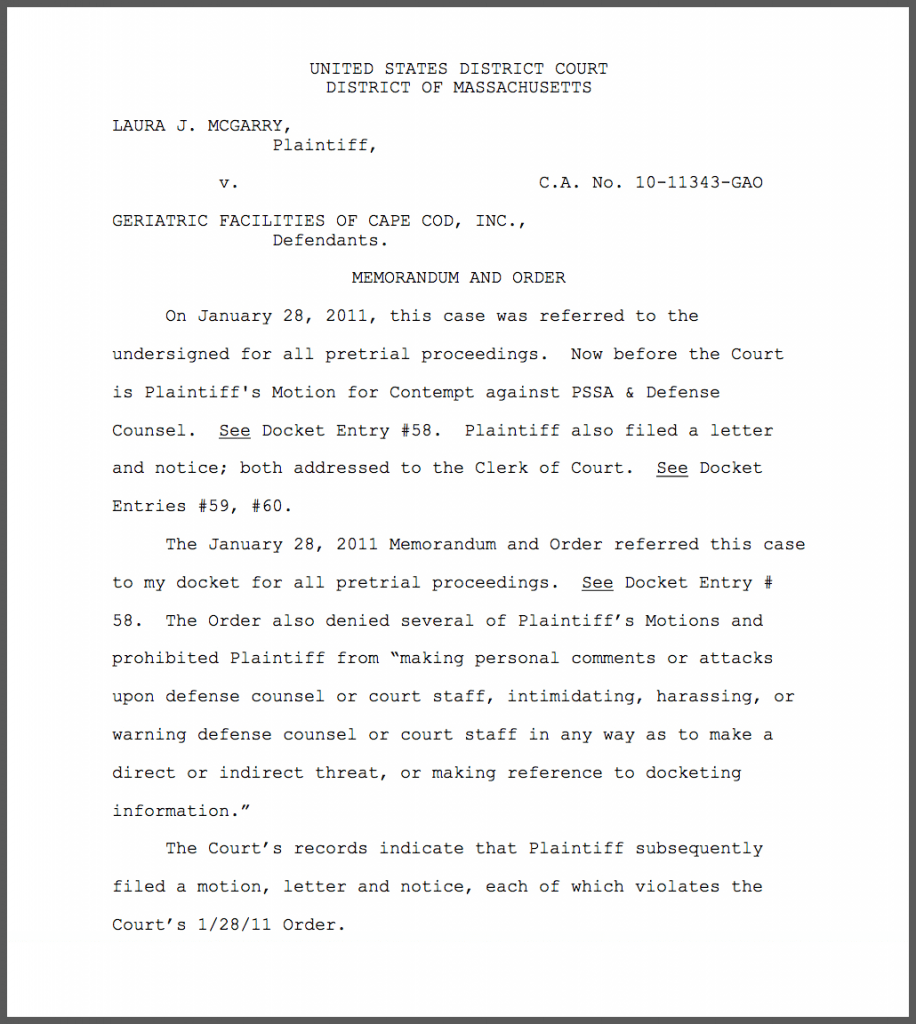 10-11343 – MCGARRY V. GERIATRIC FACILITIES OF CAPE COD INC. ET AL