Sandy Hook Hoaxer Cuffed and Mugged Up for Possessing Personal Information of Another Person
Social Media's Most Wanted's MOST DOCUMENTED internet Hoaxer and real life stalker: Wolfgang Halbig
School "safety expert" known as WOLFGANG HALBIG faces THIRD DEGREE FELONY Charges
For far too long, Wolfgang Halbig has harassed families who lost loved ones at the Sandy Hook Elementary School shooting. Halbig appeared on many episodes of Infowars along with any podcast who would entertain his conspiracy theories, touting himself as some type of former law enforcement officer and school safety expert. Wolfgang Halbig got away with taking donations to investigate Sandy Hook anomalies… promising to blow the lid off a massive government coverup. And less than one week after an arrest warrant had been issued for Wolfgang Halbig, the internet Hoaxer faces charges for unlawful possession of personal information, a third-degree felony.
Early morning hours of January 27, 2020
Lake County Sheriff's Office woke and arrested 73-year-old Wolfgang Halbig in his home at 1:27 am. Hours later, Halbig was released on a $5,000 cash bond at 4:52 in the morning, but not before his three now-infamous mugshots got snapped off.
Wolfgang Halbig is accused of illegally handling the detailed background report of a Sandy Hook parent. The report was obtained by Halbig's attorney, Caleb Payne and this report included a parent's social security number, phone numbers, past addresses, other known family members, etc.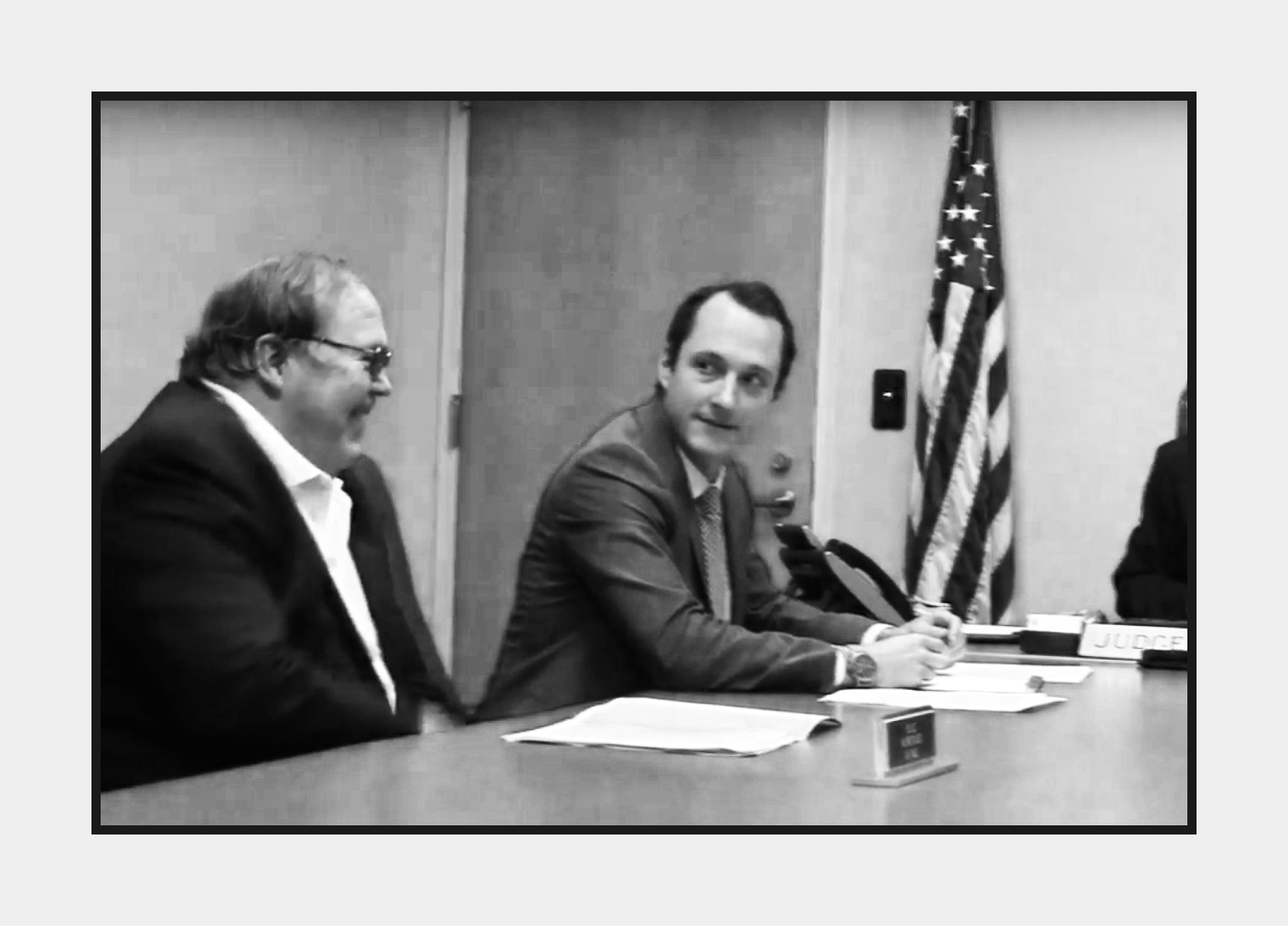 MORE CALEB PAYNE HERE: CALEB PAYNE
As to "why" Caleb Payne, a young Hoaxer attorney out of Florida, would share sensitive information with an unhinged lunatic like Wolfgang Halbig is anyone's guess. Payne has represented Halbig from the beginning. The two claimed victory a short while ago when they attempted to get a video deposition of Leonard Pozner – and not just any video deposition. Their plan was to do a video deposition of a Sandy Hook parent… recorded by Justin Harvey from WeAreChange, Orlando who is another Sandy Hook Hoaxer from the Orlando, Florida area.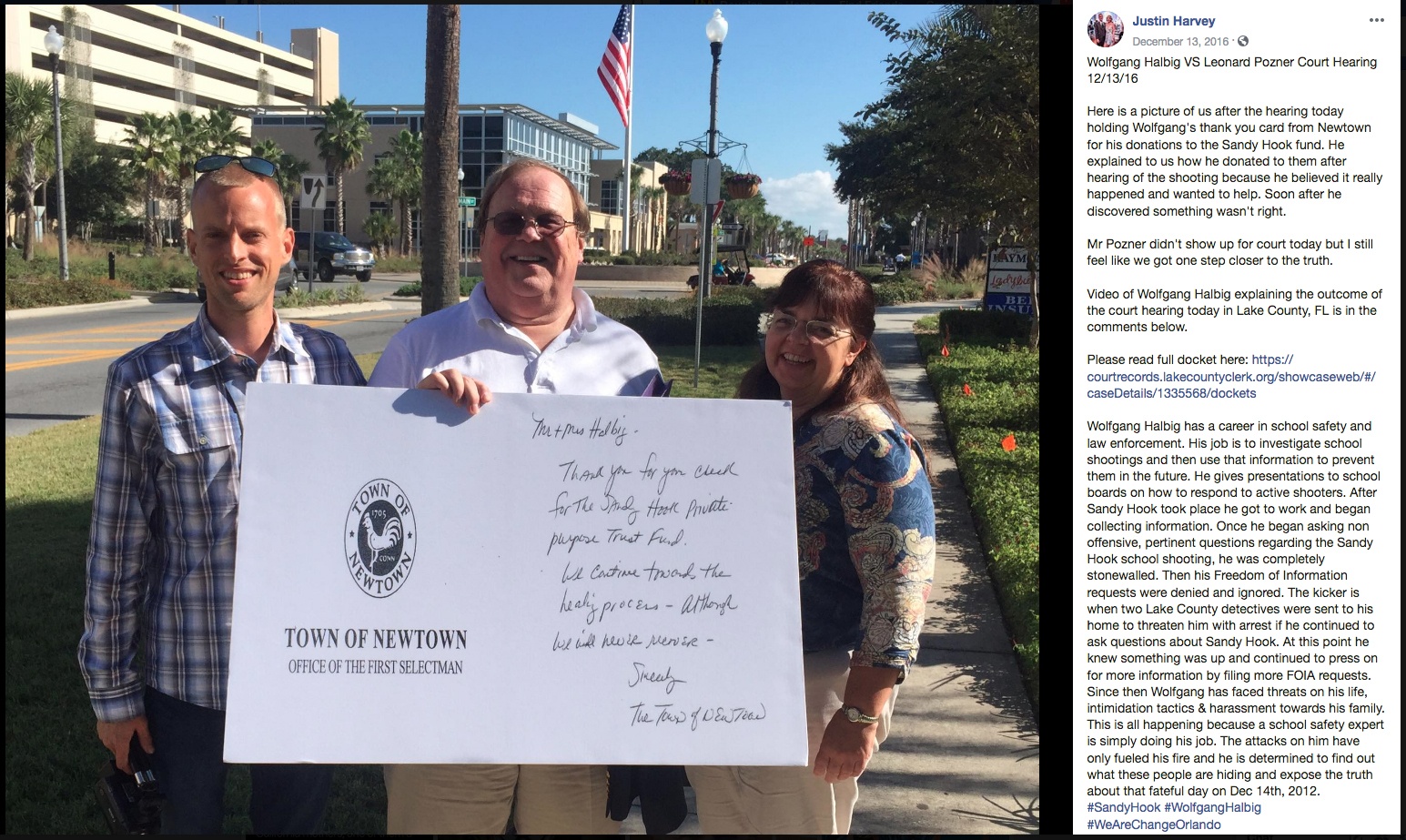 When that didn't work
Caleb Payne wanted Pozner to pay for a printer, printer ink, postage stamps and other costs Wolfgang Halbig accrued from his local office supply store.
And when that didn't work? Hoaxers claimed victory for NOT being sued in Court after Pozner dropped the case.
What is Wolfgang Halbig facing?
If convicted on the felony charge, Wolfgang Halbig could spend up to a year behind bars. Halbig continues to torment victims' families with lies and debunked nonsense, claiming the Sandy Hook shooting was a government operation. It's amazing THIS ALONE could not bring Halbig down.
Halbig spread his Sandy Hook hoax theories by sending Infowars host Alex Jones more than 4,000 emails on the topic, court documents show. Alex Jones is also accused of promoting conspiracy theories and hoaxes, which has made Jones the face of four lawsuits filed by families of Sandy Hook victims. In a taped deposition held last year for one of the lawsuits, Jones said that he was "going off what Mr. Halbig said."
Wolfgang Halbig repeatedly emailed several people and law enforcement agencies the Social Security number, birth date and other information of Leonard Pozner, whose 6-year-old son, Noah, died at Sandy Hook. Wolfgang Halbig might be facing a year behind bars for distributing this personal information… or a mental institution, as he has promised.
A Court date in Florida has been set for February 24, 2020.
[scribd id=444501191 key=key-WjvdvgCdqdj6n1olb1dW mode=scroll]