The Eyeless Person's Project:  Eying This Guy
HOW I SEE THE WORLD & HOW I SEE SANDY HOOK IS ROBIN C. WEIGEL, A SELF-PROCLAIMED WRITER, FAN OF CHILDREN'S ADVENTURE AND HORROR. – You can find him on his eBay store.

We wanted to take another look at one of the Hoaxers spreading hate and disinfo all over the Internet. Robin C. Weigel (How I See the World, How I See Sandy Hook, etc.) is worse than a Hoaxer. Robin C. Weigel is an out-of-control auto-Hoaxer. You may find yourself asking, "What exactly is an auto-Hoaxer?"
Basically, as soon as a story breaks, Weigel is there within a few hours to announce via YouTube how incredibly FAKE the story is. These messages are put out to thousands of subscribers and followers of Weigel's without any research or proof to back up the wild and ridiculous claims. Somehow, Robin C. Weigel knows. He has admitted something, that deep inside his gut, he feels American people are being duped. Weigel's vision AND brain must be running at less than 50% because of what we uncovered in Part 1… a horror/freak show known as "The Astro-Glider," aka Robert Weigel.
Robin C. Weigel is a Slippery One-Eyed Willy Who Loves HORROR and

H

A

L

L

O

W

E

E

N

?
< try and Weigel your way outta this one: >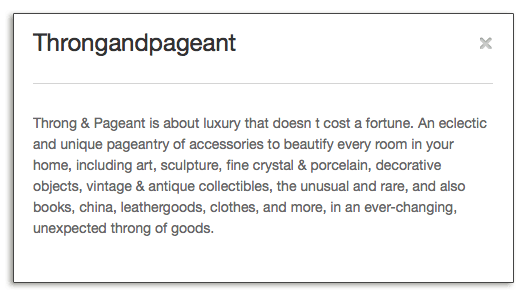 Probably sells these types of trinkets because the people who tend to buy delicate items are easy prey. Fact.
Here are a couple more screencaps we snagged on Weigel's special day. Please note how Robert C. Weigel is SO AGAINST the government, thinks everything is run by the Joooz, and promotes the hoax, stalking, harassing phone calls, etc. Weigel's YouTube Channel is on the opposite end of the spectrum from his eBay store!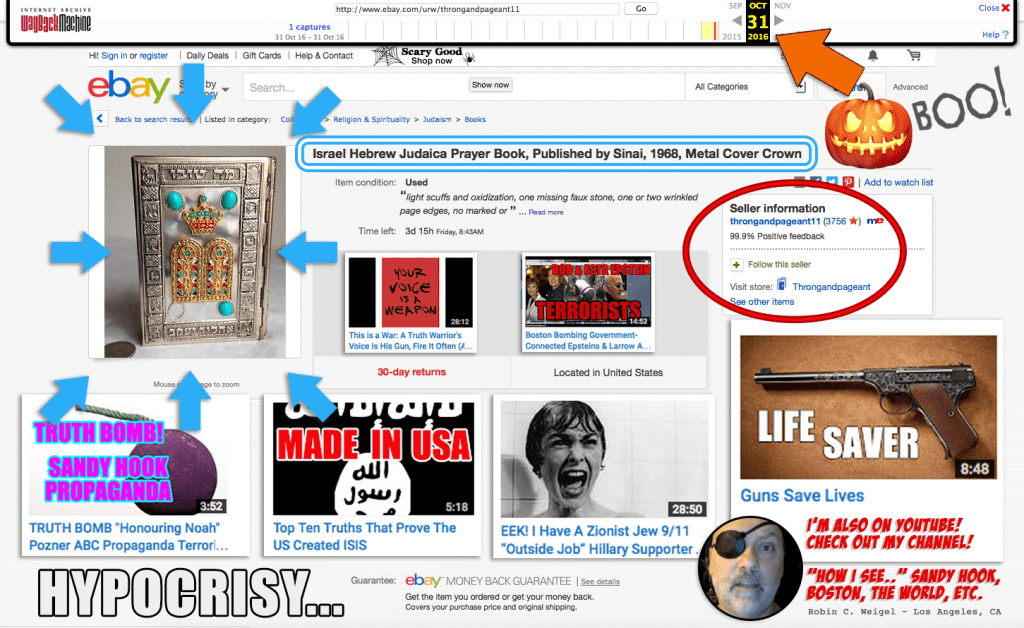 ---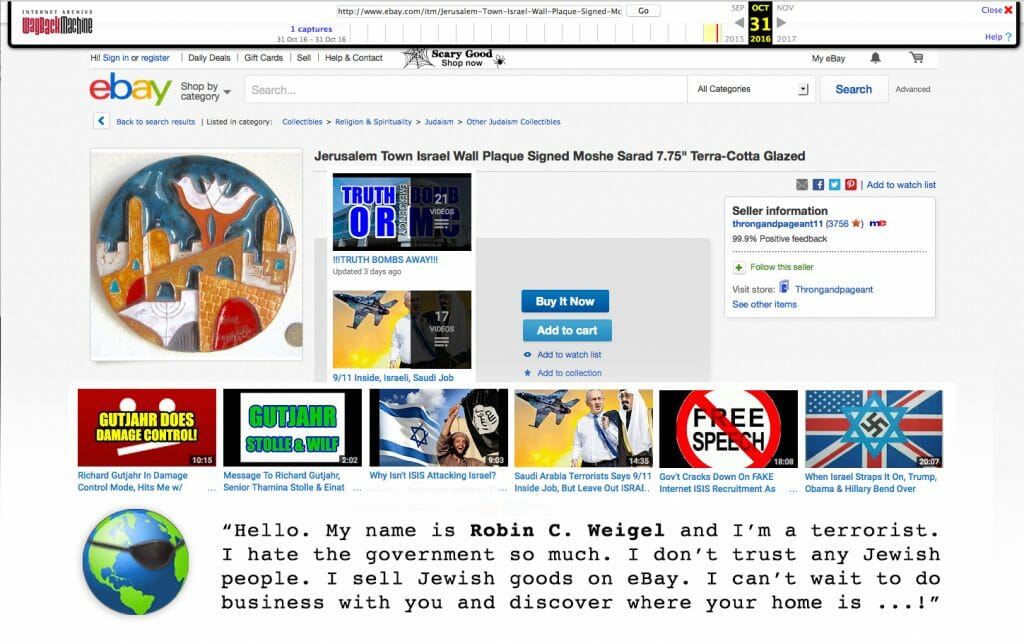 Does Robin C. Weigel

LOVE

The Day of the Dead as well…?
< we sure hope so. >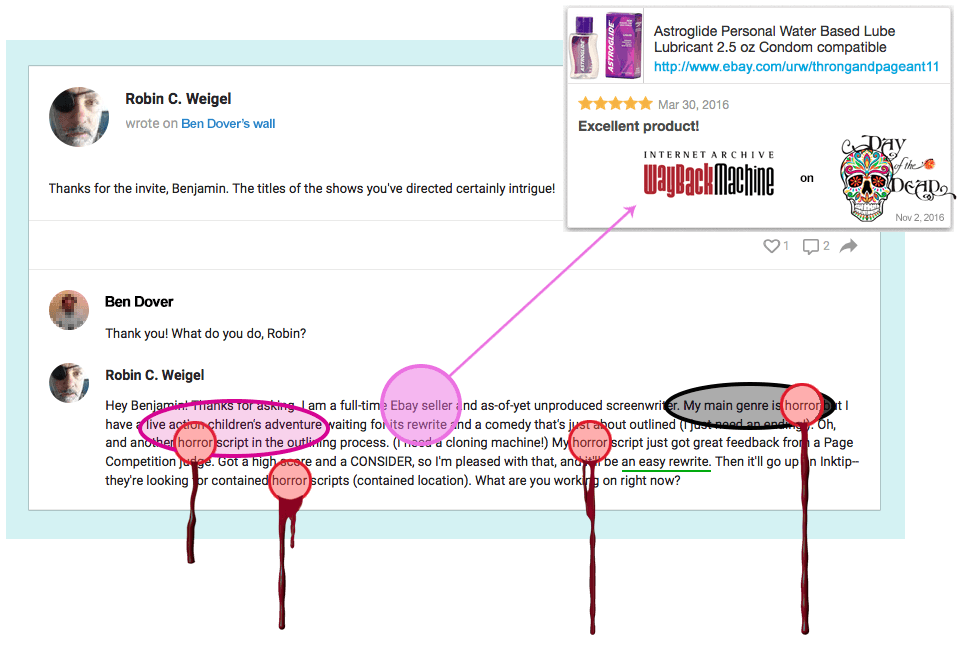 We first reported on the Astroglide review months ago. It took a lot of willpower to hold off on a WayBack archive – just kidding. We're not that Psycho. However, Robert C. Weigel is a psycho. He is a human horror movie that frightens and is sure to spawn many sequels for upcoming blogs and posts.