SCOTT BREITENSTEIN Owner of REVENGE PORN SITE PredatorsWatch.com A small team of misfits operating out of DAYTON, OHIO cause people to lose jobs, family, friends, etc. with GARBAGE websites
Scott Breitenstein is known as "The Worst Person on the Internet" for running predatorswatch.com
When Scott Breitenstein purchased a faulty television set on the internet and got a bad deal, the bad deal resulted in ComplaintsBureau.com – a site where Breitenstein and others could vent their frustrations online. What began as a public forum for disgruntled consumers started by Scott Breitenstein, has led to the creation of many slander sites such as STDregistry.com, ReportMyEx.com and the most popular money-maker to date, PredatorsWatch.com – a hub for revenge porn and false accusations.
Meet the Team from PredatorsWatch.com
Scott Breitenstein – Owner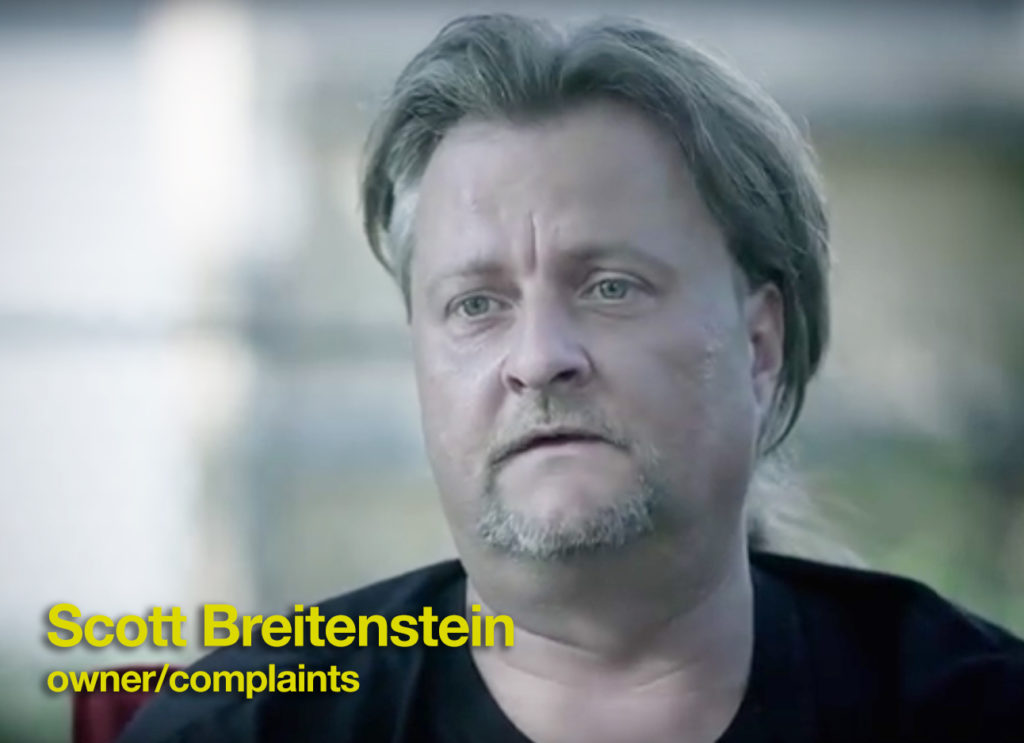 Scott Breitenstein, the owner of PredatorsWatch.com has said he receives about $1,500 every month for hosting people on his website as "predators" – many of which are bogus pictures and stories meant to harm reputations and in some cases, put lives in danger. Breitenstein does some clever SEO (Search Engine Optimization) trickery for predatorswatch.com and by doing this, a person listed on predatorswatch.com will go straight to the top of search engine results. If you apply for a job, meet someone for the first time, or have friends and family looking for you online, one of the very first things they will see is your name listed on this bogus site.
Preston Lawson – Moderator/Complaints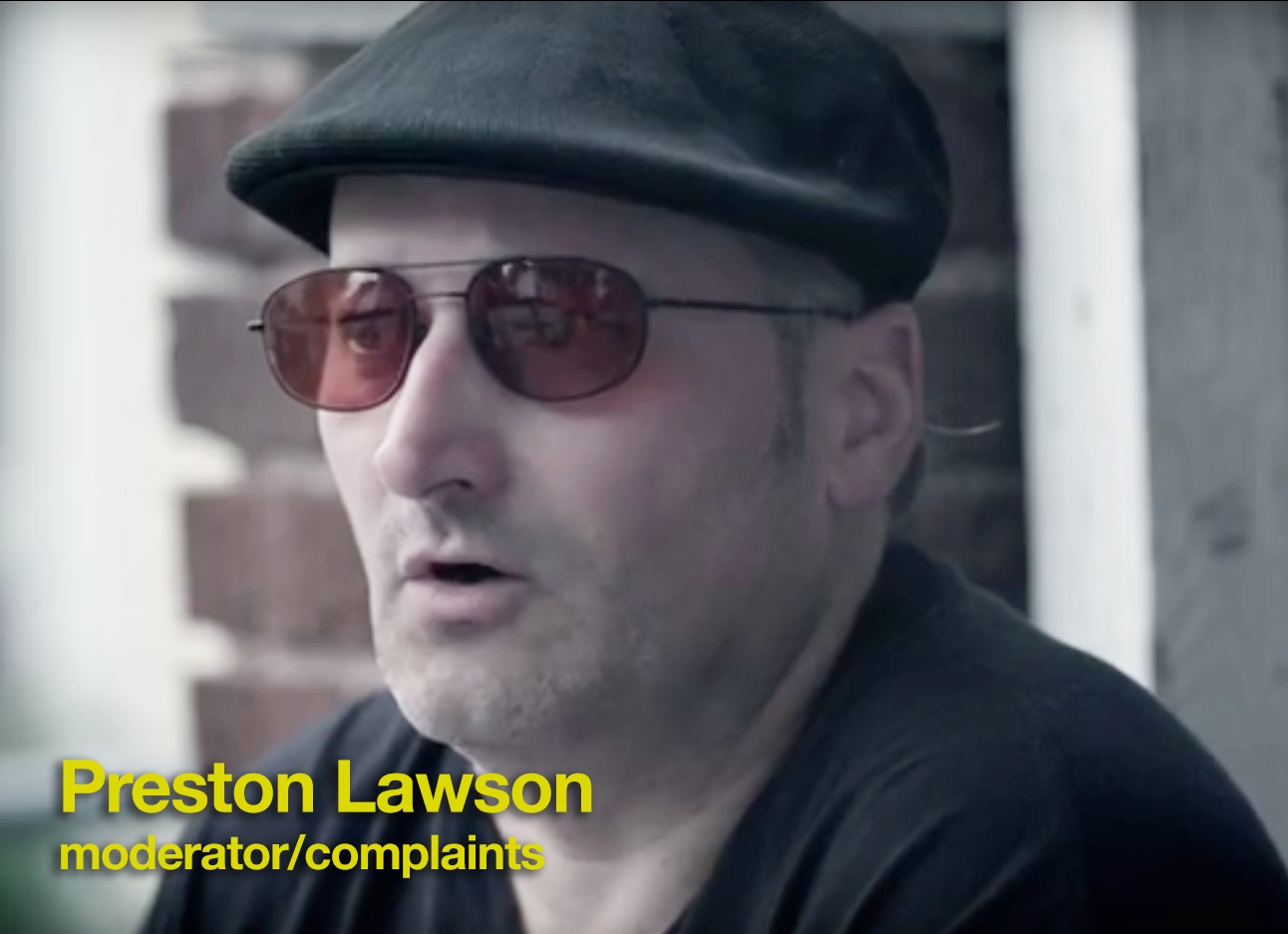 There is not much known at this point about Preston Lawson.
We were able to find some old information where his address is listed as 3508 Le Juene Drive – Dayton, OH, and his telephone number (937) 830-0377 – but that's about it.
Scott Breitenstein and Preston Lawson have been at this game for years.
Latasha Breitenstein – Wife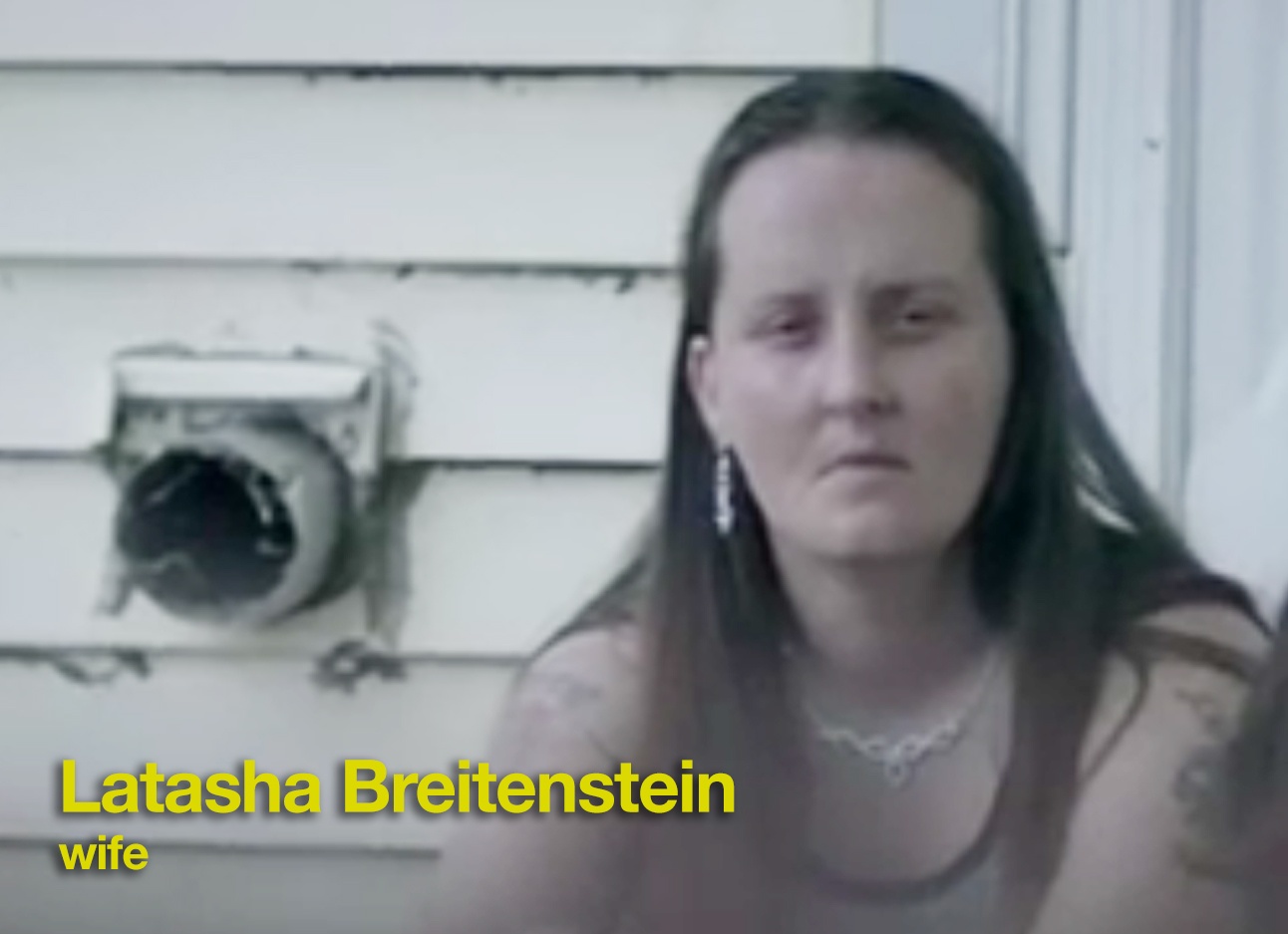 Other than a YouTube playlist dedicated to Latasha from her son, there is nothing much on the wife of Scott Breitenstein.
Scott Breitenstein, Jr. – Son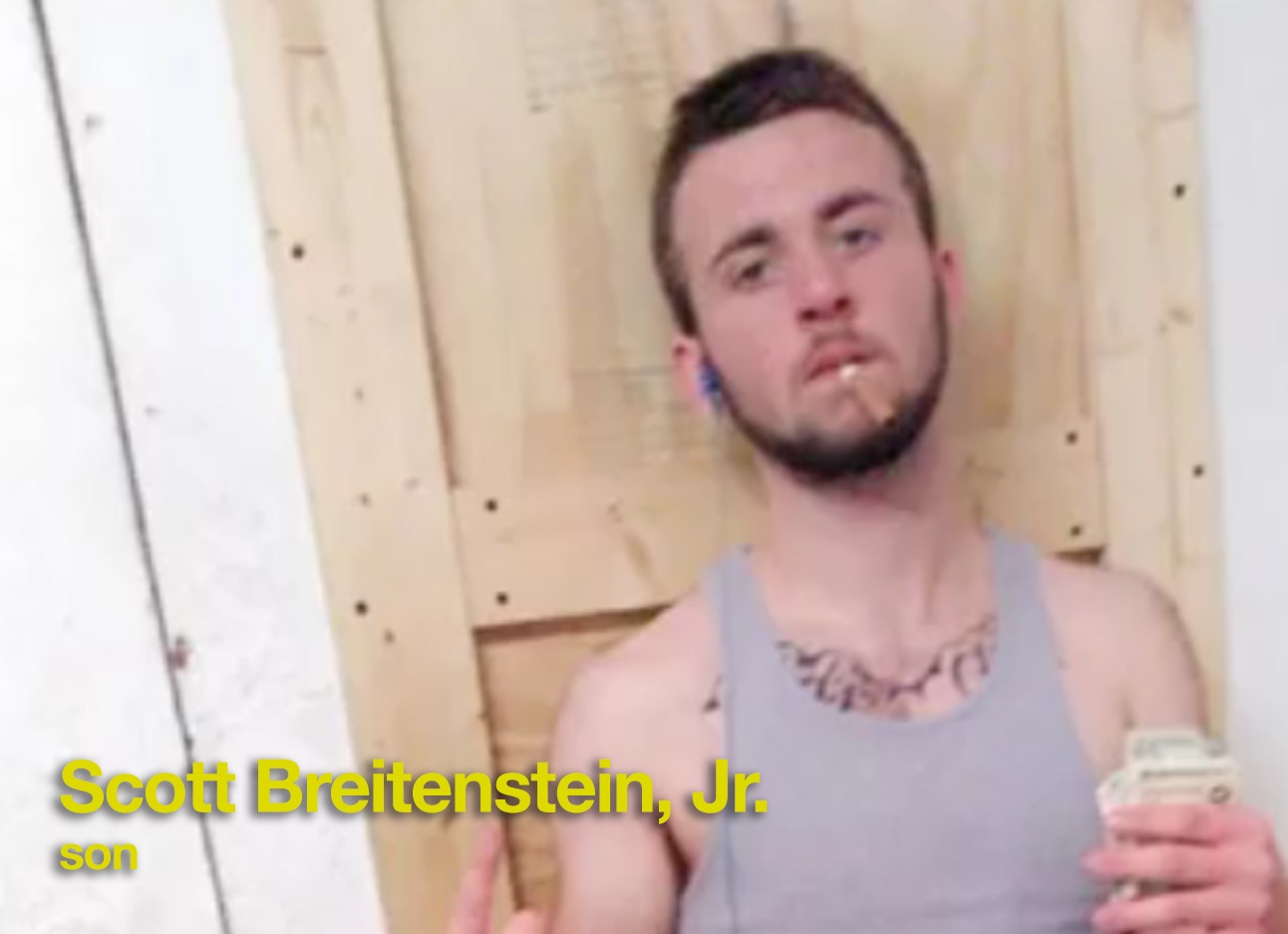 Scott Breitenstein, Jr. is a rapper known as Scotty Bree. Junior raps about killing the Feds and turning people red for talking to the Feds.
The YouTube Channel for Scott Breitenstein, Jr. began to heat up in January 2018.
Scott Breitenstein's private information goes public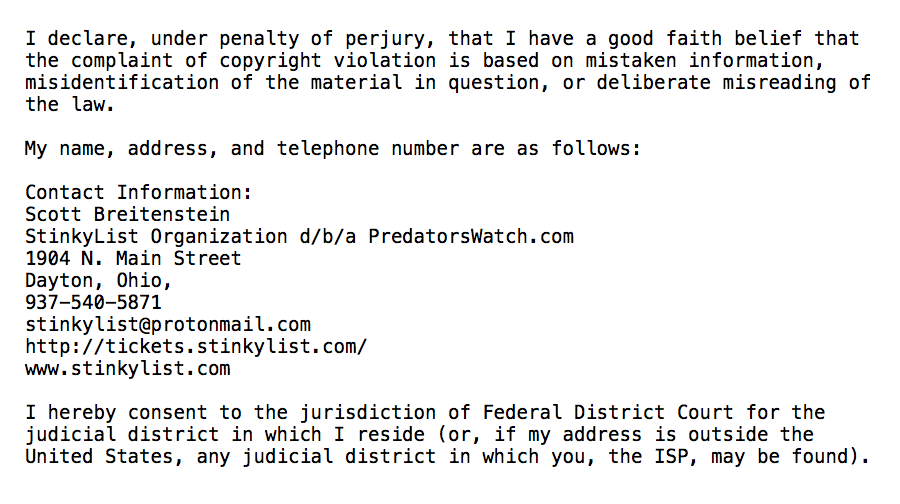 Should Scott Breitenstein be added to predatorswatch.com?
After viewing the video from Fusion on YouTube, I thought Scott Breitenstein was a different type of predator.
Breitenstein is an internet predator, preying on a number of innocent people, uploaded by anonymous trolls to get revenge over the internet.
When the site was first created, Breitenstein charged users to create profiles to debunk claims. That scheme has come to an end.
These days, Breitenstein receives his money through Google AdSense.
The advertising Breitenstein runs are ads to fix your reputation.
Calling Scott Breitenstein DIRECT @ number (937) 540-5871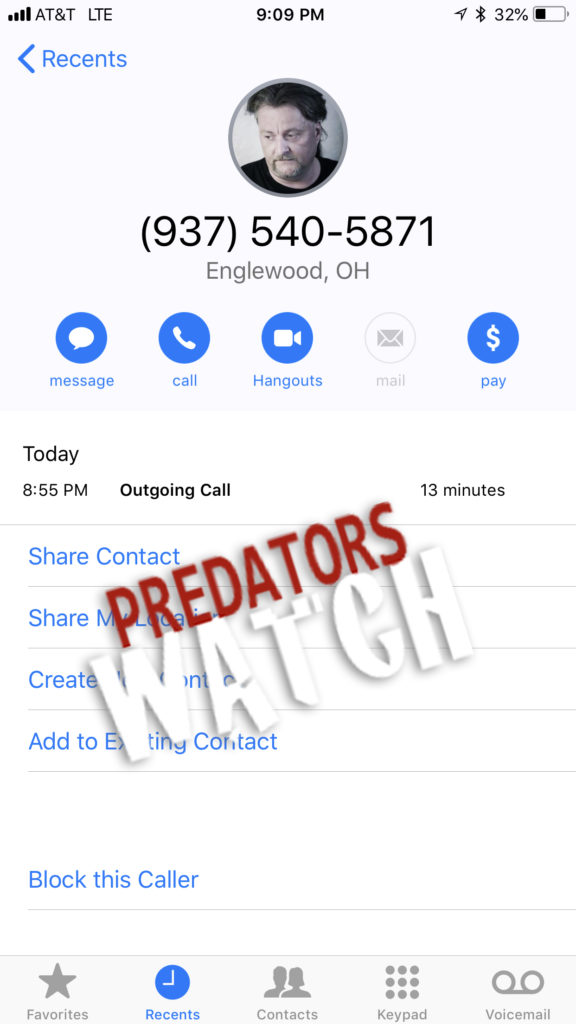 I called the number Scott Breitenstein listed on a DMCA (Digital Millennial Copyrights Act) to see if I could get confirmation this was indeed a phone number that actually worked and was connected to him.
At first, Breitenstein seemed worried someone had his telephone number, even though he doesn't seem worried about how his website lists hundreds and hundreds of phone numbers from random people he has never met. Breitenstein claimed to be a Christian man with good morals, but in my opinion, he is anything but. This so-called Christian makes his living as a bottom feeder and does what he does for the money. Scott Breitenstein told me people do consider him to be a predator, an internet terrorist, a scumbag preying on innocent people, and some of the worst names I could imagine. He also let me in on the fact that he has the power to remove people from predatorswatch.com, however, he can only do so with a court order or if he discovers something hosted on his site to be child pornography.
So there it is – straight from the mouth of Scott Breitenstein: PREDATORSWATCH.COM WILL ONLY REMOVE INFORMATION FROM THEIR SITE WITH A COURT ORDER or if they believe they are hosting child porn. I was told that it was illegal for Scott Breitenstein or anyone at predatorswatch.com to remove any content otherwise. This would put their company in an "investigative" category and they did not have a license or manpower to do so. Everything had to be done through the courts, with court orders.
Scott Breitenstein submitted to predatorwatch.com as a PREDATOR

It seemed like I found a way to put this man in a pickle.
I had Scott Breitenstein's phone number for sure, his address, his email, and his confirmation of how people call him a predator and a terrorist and a scumbag, and the most hated man on the internet.
By Predators Watch standards, Breitenstein fit the bill.
And by adding Breitenstein to predatorswatch.com, he would have to get a court order for himself to remove himself.
I was ready to make his head explode.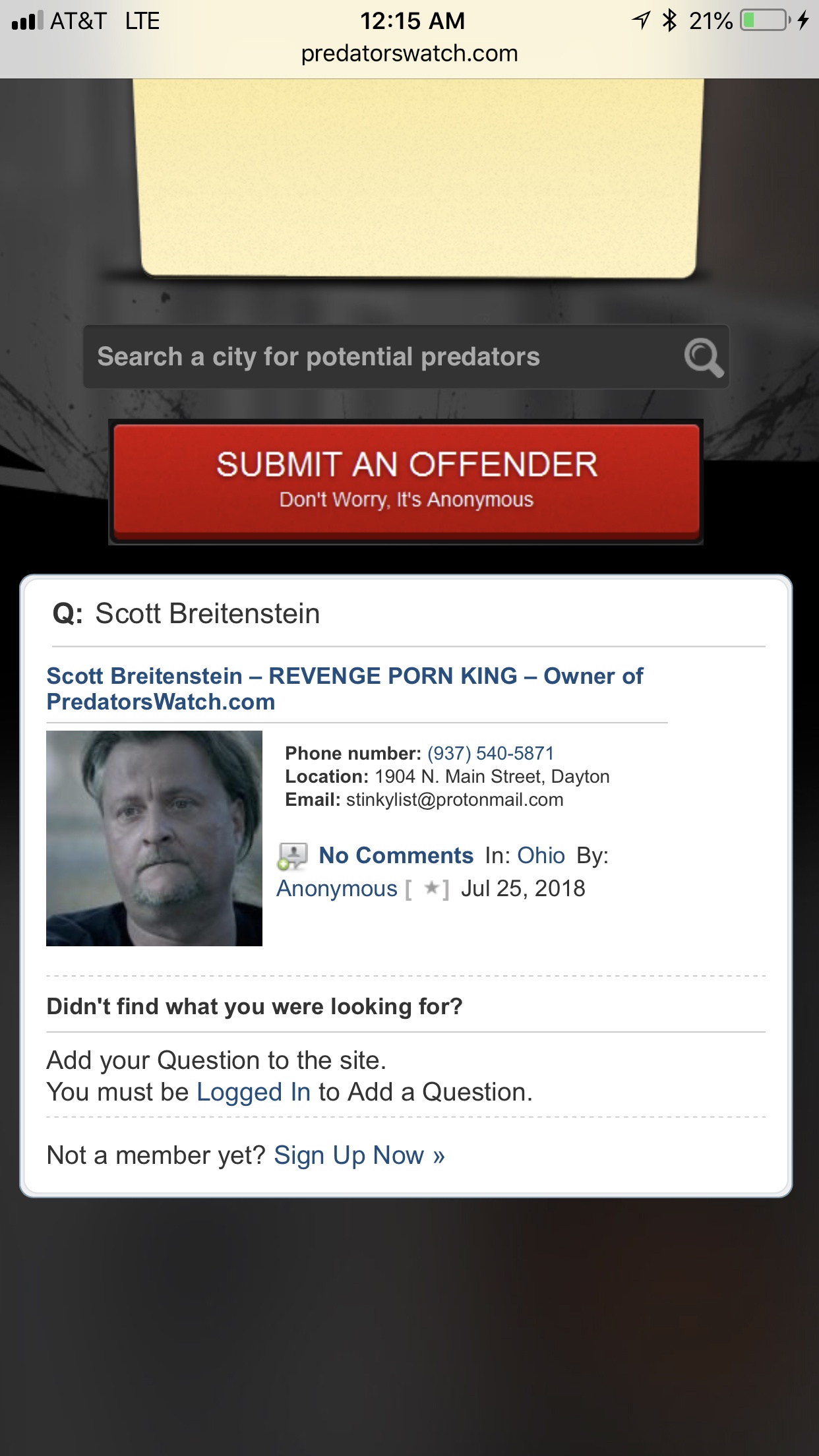 Glorious.
Scott Breitenstein BREAKS THE LAW!
Less than 24 hours after Scott Breitenstein was added to predatorswatch.com, Breitenstein's information was removed.
How could this be? Breitenstein assured me that he was not able to do any type of removal like this unless he had a court order.
Clearly, Breitenstein is playing favorites. Clearly, Breitenstein does not want his information posted on predatorswatch.com…
like so many others being hosted on the site as predators.
Clearly, there is a conflict of interest.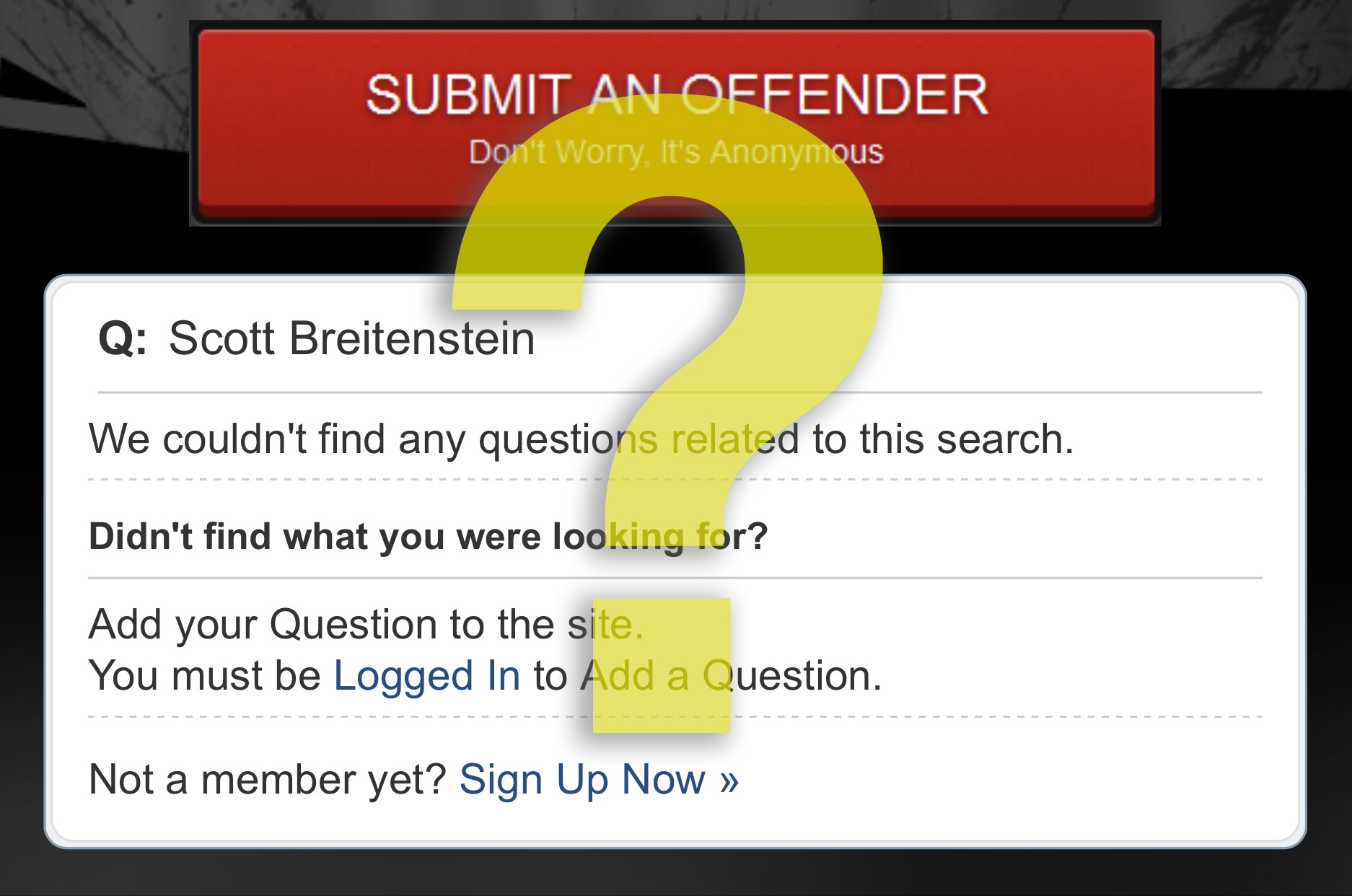 Courts cost money and a lot of time goes into taking this legal route. I was curious how Breitenstein could manage such a speedy removal of a known AND ACCUSED internet predator. Remember, Scott Breitenstein said so himself: people call him an internet terrorist, revenge porn king, the worst person online, etc. I uploaded Scott Breitenstein to his very own website by what the YouTube video referred to him as… A REVENGE PORN MOGUL.
Contacting Scott Breitenstein's phone number… AGAIN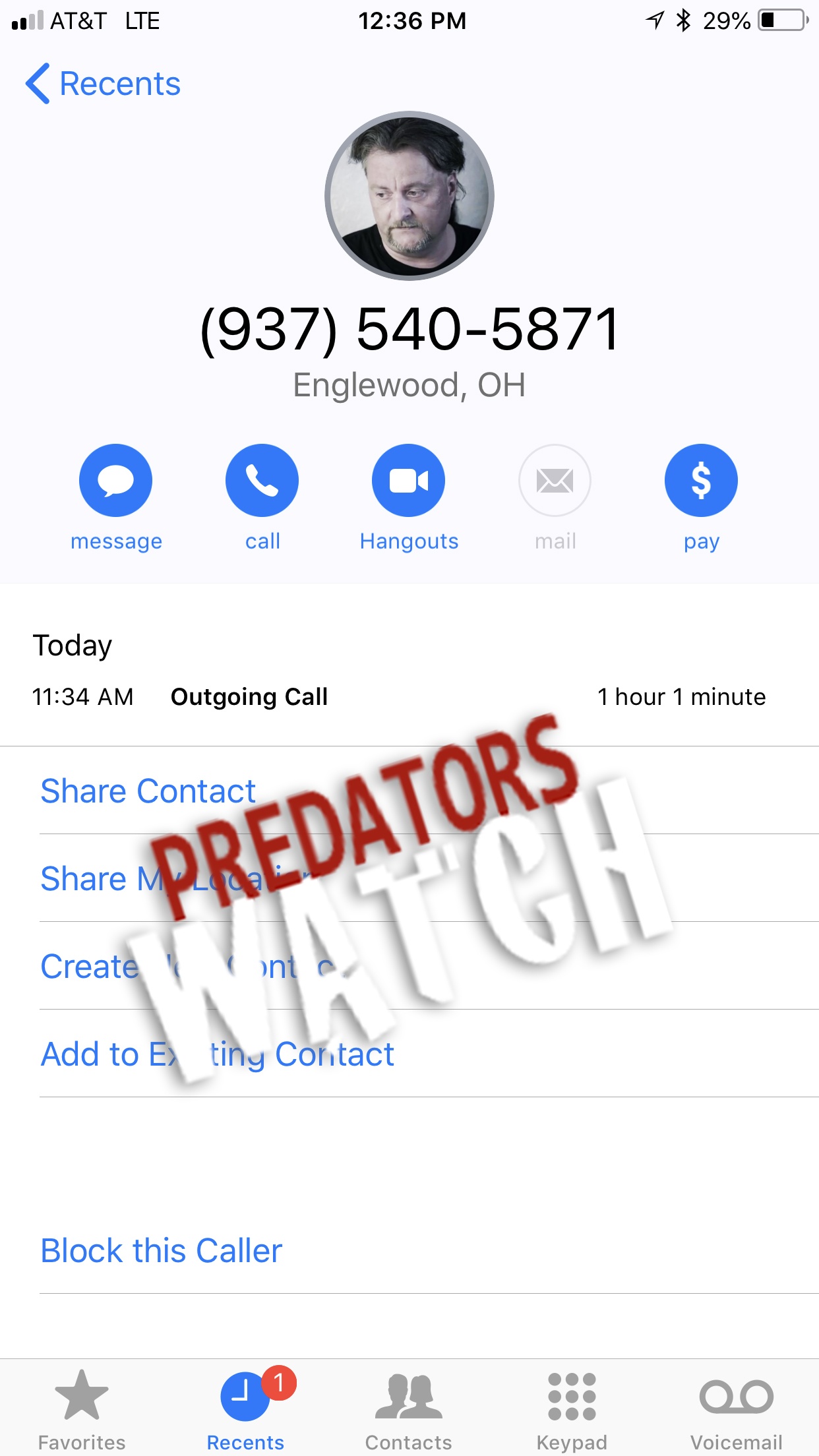 It was my opinion that Breitenstein did not wish for anyone to find out his phone number (937.540.5871) or his business address (1904 North Main Street – Dayton, Ohio) because this information is not listed on any website as his contact info.
So I called Breitenstein once again to get to the bottom of the bottom feeder breaking his word and breaking the law, as this was not a court-ordered removal.
During our one-hour-long follow-up phone conversation, Breitenstein admitted he took himself off his own website.
I reminded Breitenstein how he told me the only… THE ONLY way he could do removal of ANYONE from his site was through court order or if it was child pornography.
This is how Scott Breitenstein justified his removal:
"Look, I know I'm not a predator.
I have proof because I'm me and I know I haven't done anything wrong and you put me on the site calling me 'King of Revenge Porn' with my address and phone number and saying I own predatorswatch.com…"
Um… yeah?
He said it himself, didn't he?
Scott Breitenstein announced these same words in the YouTube Fusion video and it's what he told me just that very night before! People say these things about him!

What exactly is the problem, Scott?
Well, the problem is, Scott Breitenstein, SAYS these things are not true. His problem is his opinion.
He thinks it to be false, therefore, Breitenstein felt that a court order was not needed. A court order is needed for everyone else, just not for Scott Breitenstein.
This makes him a hypocrite and a criminal on so many levels.
Breitenstein also felt the website should not be "abused" with misleading information because predatorswatch.com was designed to bring awareness to communities harboring actual predators, scumbags, degenerates, criminals, low-lives, etc.
Fascinating.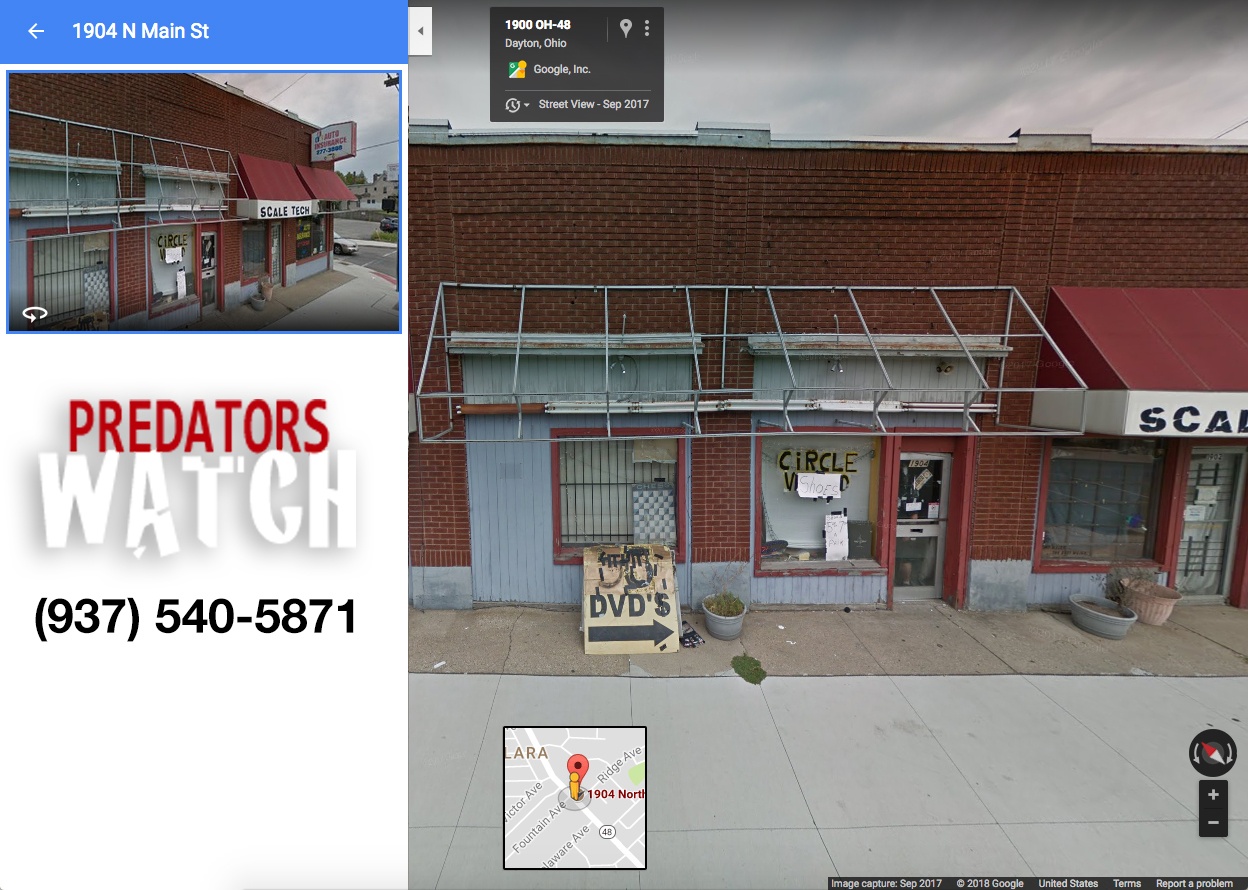 Actual HOME ADDRESS for SCOTT BREITENSTEIN:
29 Bidleman Street – Dayton, OHIO 45410